Happy Senior's Week!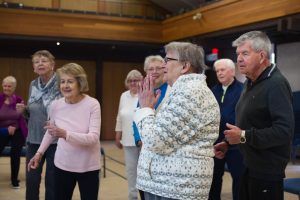 There have been so many things going in our community this week for senior's I thought I would focus on the weekend.
Here are a few activities and events going on in Vancouver and on the North Shore this weekend.
Vancouver
Senior's week Tea Dance​Friday June 7th
Place:​Roundhouse Community Arts & Recreation Centre – 181 Roundhouse Mews, Vancouver
Time:​12:00
Cost:​$12.00
Italian Day​​​Sunday June 9th
Place:​Britannia Community Services – 1661 Napier Street, Vancouver
Time:​12:00-4:00
Cost:​$5.00
2019 Buddhist Festival​​June 8th
Starting at 9:30, free family event
Place:​Queen Elizabeth Park
The Body Shop Trade Recycling program
Place:​meet at Second Beach Concession – 8501 Stanley Park Drive
Time:​10:00-12:00
Gloves and bags provided
​​
North Shore
Philippine Days Festival​​June 8th & 9th
Place:​Waterfront Park, Block, 200 Esplanade W, North Vancouver
British Columbia's biggest celebration of Philippine Arts and Cultural Heritage
Shipyards Friday night market – Shipbuilders Common, at the foot of Lonsdale
Time:​starts at 5:00pm
Featuring food trucks, live music, artisans and a beer garden
Picnic in the park​Cates Park
Create your own fun, pack a picnic lunch or purchase from Wally's concession, bring your favorite games and a beach ball, don't forget a hat and sunscreen.
Seaside trails with totem poles, playgrounds and picnic area
4141 Dollarton Hwy, North Vancouver