A Message From North Shore Community Resources Executive Director Murray Mollard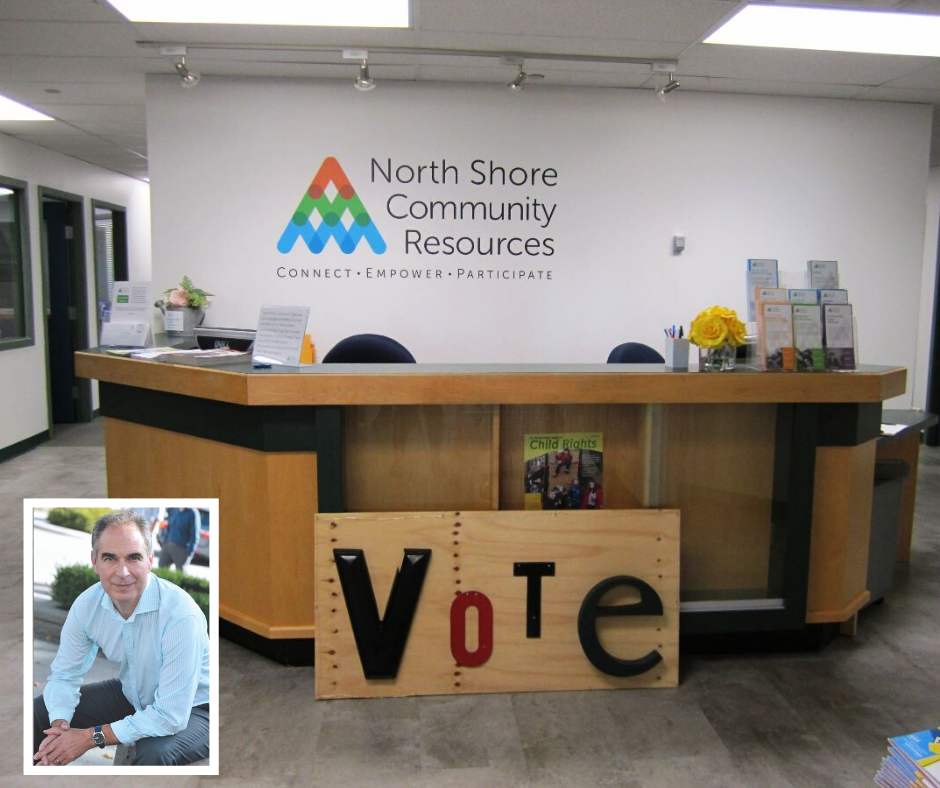 COVID-19 has had a profound impact on all of us. But life must go on! At NSCR, we are excited to officially re-open our doors as of June 15, 2020 to continue to deliver services and programs that maintain and enhance the wellbeing of our community.
In order to provide a safe experience for both visitors and our staff, NSCR has implemented a series of new health and safety procedures for staff, clients, and volunteers following WorkSafeBC guidelines.
Our COVID-19 Office Operations Plan means there will be fewer staff on site at any one time and that our clients will be required to book appointments in advance and visit our offices only if they are feeling well while maintaining 2 metre physical distancing.
We will continue to provide many of our services and programs via telephone, email and internet video conferencing.
Please contact us at 604-985-7138, nscr@nscr.ca or find out more contact information in the updates below.
We look forward to continuing to serve you and welcoming you back!
Murray Mollard
Executive Director