June 26th – Take Your Dog To Work Day
At Homecare West, everyday is take your dog to work day.
We recognize the need, especially now to decrease stress. Having our furry babies here in our office not only enhances our work day but gives us a reason to leave our desks for walk breaks, creates a more relaxed environment and gives joy to our clients when they come for a visit.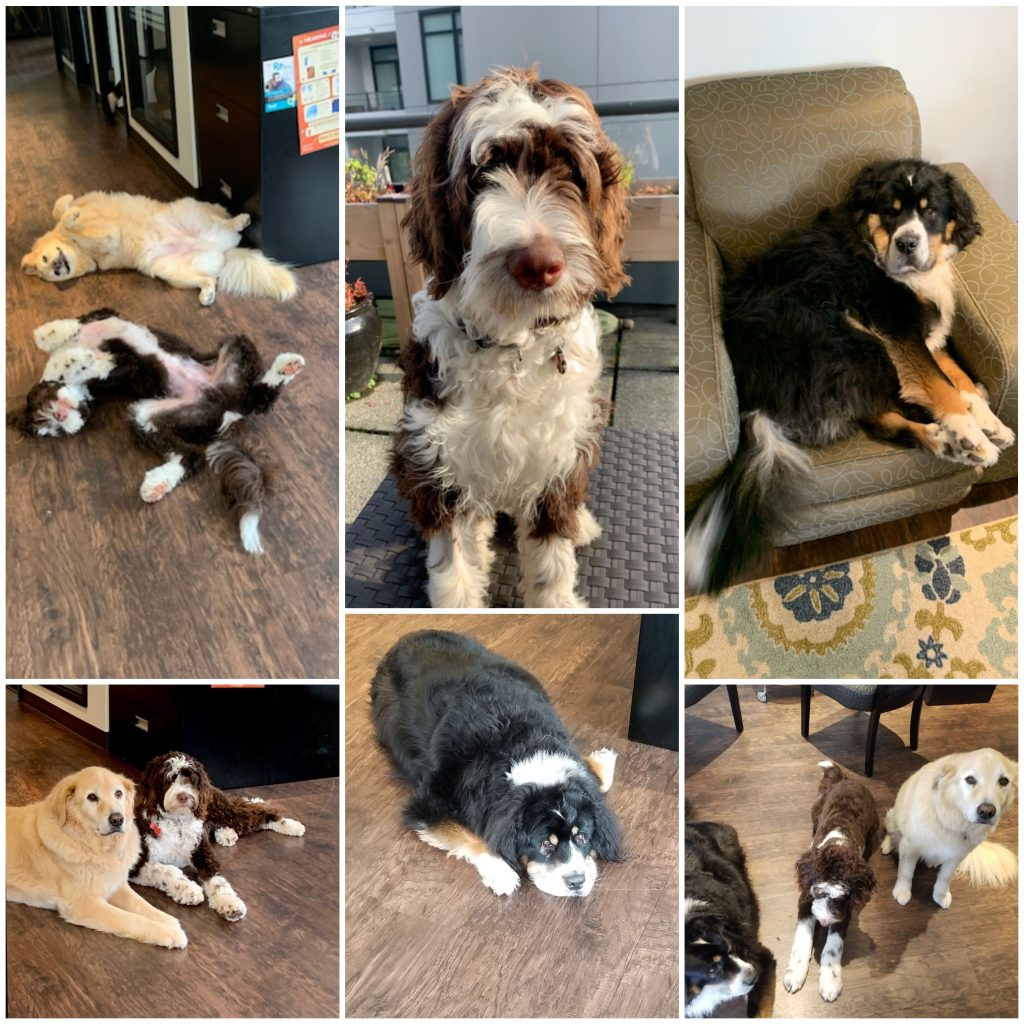 Senior's pet ownership benefits
Reduce stress
Lower blood pressure and increase social interaction
Increase physical activity
May decrease symptoms of depression and feelings of loneliness
Although there are many benefits supporting pet ownership some studies show pet ownership for seniors may present reason for concern. For example, if the senior owner has balance issues pet bowls, beds and the pet themselves can be tripping hazards. Pet ownership can also become expensive as the pet ages and requires veterinary care.
Seniors with pets may also delay moving into care homes or assisted living, even past the point when they are not able to live independently because some homes do not take pets.
Advice
Carefully consider new pet ownership, at any age.
It is recommended that seniors talk through possible options for their pet with caregivers and family members, so that everyone knows what they would like to happen in the worst-case scenarios such as hospitalizations.
Fun facts:
When does a dog become a senior?
Just like us the senior status varies for our canine friends:
Small dogs are considered senior at 11 years old, medium sized dogs receive senior citizen status at 10 and larger dogs at 8 years of age.
Pet ownership isn't always the right choice for seniors but if your favorite senior is an animal lover there are many visiting pet programs and short term foster-care organizations that may fulfill their need for pet companionship, or visit our office and meet our canine colleagues they will welcome you with wagging tails anytime.