2018 Scrabbling for Africa event | Promoted by Homecare West.
A great event hosted by Capilano Grandmothers to Grandmothers, Lions Gate Gogos, and West Vancouver Gogos, "2018 Scrabbling For Africa".
Come and join us in this great event for Africa, at New Delbrook Community Centre (851 W. Queens, NV), Arbutus Room
MONDAY, MARCH 26, 2018, 11 am—3 pm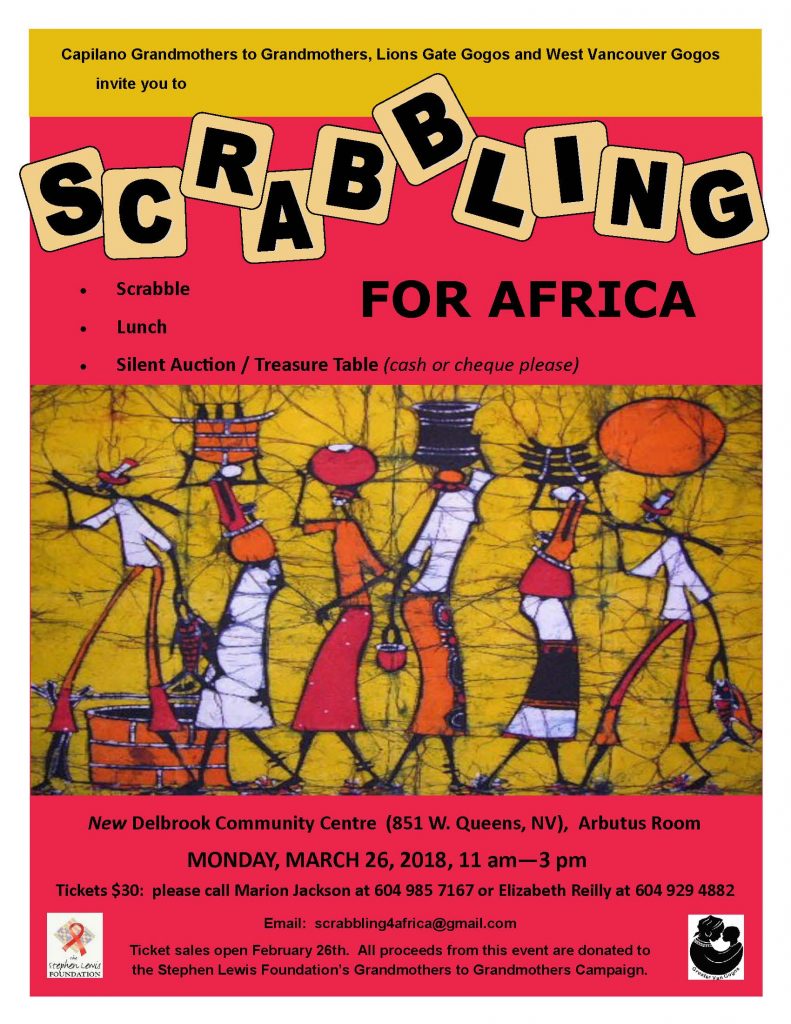 Scrabble
Lunch
Silent Auction / Treasure Table (cash or cheque please)
Tickets $30:
Please call Marion Jackson at 604 985 7167 or
Elizabeth Reilly at 604 929 4882
Email: scrabbling4africa@gmail.com
Ticket sales open February 26th. All proceeds from this event are donated to the Stephen Lewis Foundation's Grandmothers to Grandmothers Campaign.