Bowen Island Walk-About
On Tuesday August 13th a group of over 30 seniors arrived at the Horseshoe Bay ferry terminal, Bowen Island bound.
Lois Tomlinson the owner of Natural Trekking organized the event and as she predicted it was in fact a beautiful day.
It was decided that me and my dear friend Leslie, 87 years young would pull up the rear and as we dawdled our way up to waiting room B we stopped along the gang plank to enjoy the view. Blue skies, sailing ships and sun shone through the windows and we breathed in the cool ocean breeze.
By 11:30 we were off the boat and making our way to Doc Morgan's for lunch.
The food was great. It was a fish and chip feast with all the fixings and slaw on the side.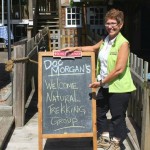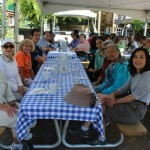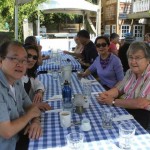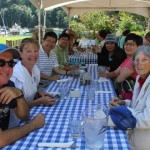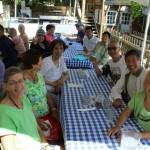 After wiping the remnants of tartar sauce from our faces we congregated and separated into our groups. The day packs filled with water bottles, and hiking poles came out and the hikers and walkers set off towards Crippen Regional Park. The strollers, our group, went a different direction. We wandered through the boutiques of Snug Cove, chatted with the shopkeepers and sipped tea on a wooden seaside bench.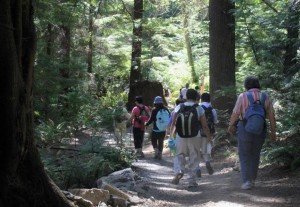 Looking out to the bay you can imagine what it may have been like to be there during the hot summer nights of 1924 when the steamship Lady Alexandra pulled in, bringing with her "the party goers" of that time. Flapper hats, drop waist line frocks may have been worn by the charming ladies leaving the ship.
The dance pavilion offered some of the best dance bands of the era. I found myself day dreaming of suntanned romances, couples dancing, and falling in love under the starlit skies of Bowen Island.
Leaving our bench of contentment we made our way to Nancy's Tacos & Ice Cream Shop and ordered a single scoop of raspberry sherbet. We probably should be "swimming" back to Horseshoe Bay after all the yummy food we ate today, but instead we will wait in the sun for the ferry to take us home.
What a lovely day ~
Photos in this post are courtesy of Lois from naturaltrekking.com and you can see more at her Facebook gallery. Thanks for the wonderful pics!