Increase the pace and win the race! Wellness Activities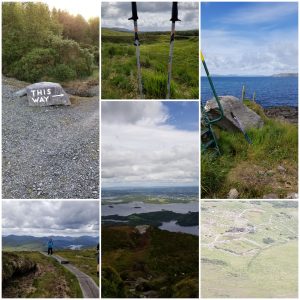 One of the first things I read on my news feed when I came home from a hiking trip in Ireland was an article headlining, "If you're a fast walker, you could be adding years to your life, a new study suggests."
Reading further…
According to a study published last month in the Mayo Clinic Proceedings, people who walk fast can add, on average, up to 15 to 20 years to their lives. Also, studies have shown walking can help with weight loss and managing, even preventing things like heart disease, stroke, high blood pressure and Type 2 diabetes.
Guidelines for Seniors
According to the Canadian Physical Activity Guidelines for Adults 65 years and older, "to achieve health benefits, and improve functional abilities, adults aged 65 and older should accumulate at least 150 minutes of moderate to vigorous intensity aerobic physical activity per week, in bouts of 10 minutes or more."
The Canadian guidelines are aligned with international physical activity guidelines, specifically the World Health Organization's Global Recommendations on Physical Activity for Health (2010)
Definitions:
Aerobic – relating to, involving or requiring free oxygen
Aerobic exercise – exercise that improves or is intended to improve the efficiency of the body's cardiovascular system in absorbing and transporting oxygen, a sustained exercise that stimulates and strengthen the heart and lungs, thereby improving the body's utilization of oxygen.
Example: fast-paced walking, swimming, dancing.
Homecare West offers free Wellness Activities to clients and seniors in the community in a safe environment with qualified instructors where they can enjoy aerobic and other forms of exercise to improve movement, cardio endurance and have fun. See our calendar for weekly activities in your community.
Hiking in Ireland was an amazing experience, most of the group, including our guides were senior's with strong hiking skills and excellent aerobic endurance. I had to work hard to keep up.
We all know that walking and movement provide benefits for our body, mind and health, by quickening our pace in line with our abilities we can realize improved aerobic endurance and increase the quality of our lives.