Helping Seniors Live At Home Since 2004
Homecare West provides affordable Home Care for Seniors in Vancouver, Burnaby, Richmond and North & West Vancouver. We have a qualified staff member ready to answer your call 24/7!
When should I get home care?
These questions float around in our heads, causing stress and anxiety, especially when we don't know where to go to for answers.
Our Home Care services are provided by qualified care-givers supporting seniors to live as independently as possible in their own home.
Seniors that are struggling with maintaining their personal hygiene, not able to manage their medications or not achieving nutritional goals are people that would benefit from home care.
Home care is needed when safety is a concern and social isolation is causing mental and physical decline.
Planning for home care saves you from the stress and anxiety of trying to figure life out when you are in crisis.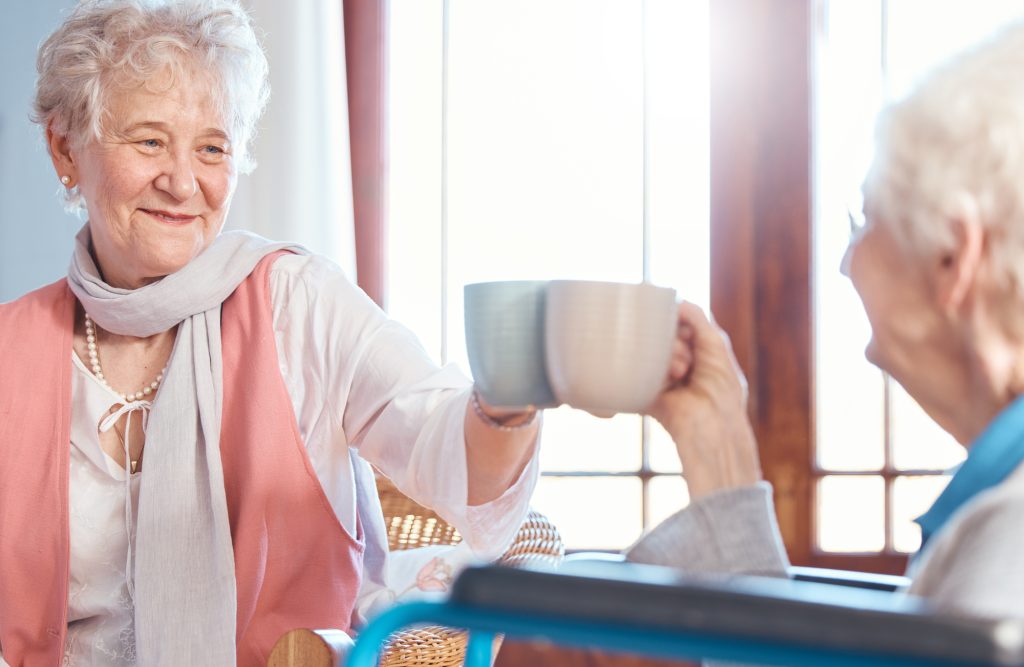 What Is
In-Home Senior Care?
In home care in Greater Vancouver is a chance for seniors to continue living in the comfort of their own homes and not have to worry about the everyday things in life like cleaning, making dinner and doing laundry. We take pride in knowing that we take care of all of your personal care and house hold needs while you enjoy the exciting parts of your life. Our in-home care is not franchised like many of our competitors and we believe service quality is key to our senior health care business.
Our services range from health and hygiene support to simply helping around the house and coordinating, accompanying and getting to and from medical appointments. There is no task we can't handle. Our Vancouver Home Care Services are top tier because we hire qualified Home Care Assistants, trained to understand what seniors care and home support mean to you.
Our Senior Care Services
All of our Greater Vancouver in-home care services come with a complimentary care assessment &  home inspection. If you have any questions or are curious about how the start up process works, please call us or take a look at our Getting Started With Home Care page.
What is Unique about
Homecare West?
We are changing the meaning of home care.
When people think of home care they remember "homemakers" from the 1980's. Homemakers would make a sandwich, fold up the laundry and share a cup of tea. Fast forward to 2022. Our qualified Home Care Assistants blend up a nutritious smoothie, put on a music app and get our clients moving, plan together what the rest of the day will hold and, yes, we still share a cup of tea.
Are we different? You bet!
Why Choose
Homecare West?
Homecare West has Helped Seniors Live well at home since 2004.
That's why we understand the importance of choosing the right company. We are Canadian owned, not a franchise, therefore, we can adapt easily to the changes in our client's home care needs and their location. It is important to take our client's medical condition, physical abilities and social needs into careful consideration so that we can choose the best care-giver fit.
Our commitment is guaranteed, and your care team is available 24/7.
Above all, you need to feel confident and comfortable with the service you choose. After that, knowing you made the right choice with Homecare West is up to us.
I am writing to thank you, your company and Mai. Mai arrived here last Saturday to give Ross a sponge bath as she had done the Saturday before. Ross liked her. Ross had passed away maybe 30 minutes before her arrival. She and I talked and decided to bathe Ross and wash his hair. I participated and found it so very therapeutic. I watched Mai gently and respectfully close Ross' eyelids with a warm, damp cloth and hold them closed. When we finished she covered him in towels and a blanket. I had called the doctor and he was glad Mai was with me. I feel sad and I cry but I do not feel an overwhelming sense of loss. Maybe that will come but my husband's passing seemed very quiet and gradual over 4 weeks. So thank you. My husband's illness and death was peaceful and your company helped the process along.
"I just want to say how appreciative and thankful I am for your services and the fabulous care that was given to my mother Patricia yesterday on January 10, 2022 My mother felt very secure with her and in good hands. We are both very appreciate of her compassionate nature If you could please forward our appreciation and compliments to the care giver that would be wonderful! We both look forward to working with her again in the future"
"My family wanted again to thank you and all your staff for their care. Without your help it would not have been possible for her to stay at home and your help made her care less stressful for all of us." 
Hi Kelsey, Mom will move to assisted living on November 1st. This change will be good for mom. Mom came to trust Abbie and Dehlia and always enjoyed their company. Mom is only beginning her relationship with Erika on Mondays. I will especially miss how incredibly efficient your company is on the "business" end. As a small business owner, I could tell that that you and others on your management team had very good skills and leadership. I could not just trust your administration/nursing but depend on you as well. With great thanks for your service.
available 24 hours a day!
604 924 5455
Suite 330 – 233 West First Street
North Vancouver British Columbia
V7M 1B3