Homecare West Career Opportunities
Homecare West provides Home Care for Seniors in Vancouver, Burnaby, Richmond and North & West Vancouver. 
a message from the
Hiring Manager - Tammy
I have had the pleasure of interviewing many internationally trained nurses.
It is so wonderful to find out that many of them have spent a great deal of time during their studies caring for the elderly.  Some have worked in outreach programs caring for seniors in small, rural communities, in countries where equipment and supplies are scarce. They have described situations where they have had to use items their patient had at hand in their homes to "McIver" (create) their own equipment, even a bed lift!
These highly skilled nurses come to Homecare West excited to understand Canadian nursing, in Vancouver.  Their thoughtfulness, sensitivity and desire to do a great job truly inspires me.
WE ARE HIRING!
Homecare West is looking for Home Health Care Assistants that are looking for long hours.
We are very busy caring for our senior clients in Vancouver and North and West Vancouver.
If you are a certified Health Care Assistant or an internationally trained nurse and you enjoy working with seniors in their homes, we would like to meet you.
Please call us at 604 924 5455 or email your resume to info@homecarewest.com immediately.
We can't wait to meet you.
Home Care
Career Opportunities
Homecare West workplaces are our client's private homes, retirement communities and complex care facilities.  We look for certified health care assistants and international nurses who can bring their training and life experiences to our clients in their homes.
As a company, we nurture individuals who share our passion for senior care and celebrate all successes each shared experience brings.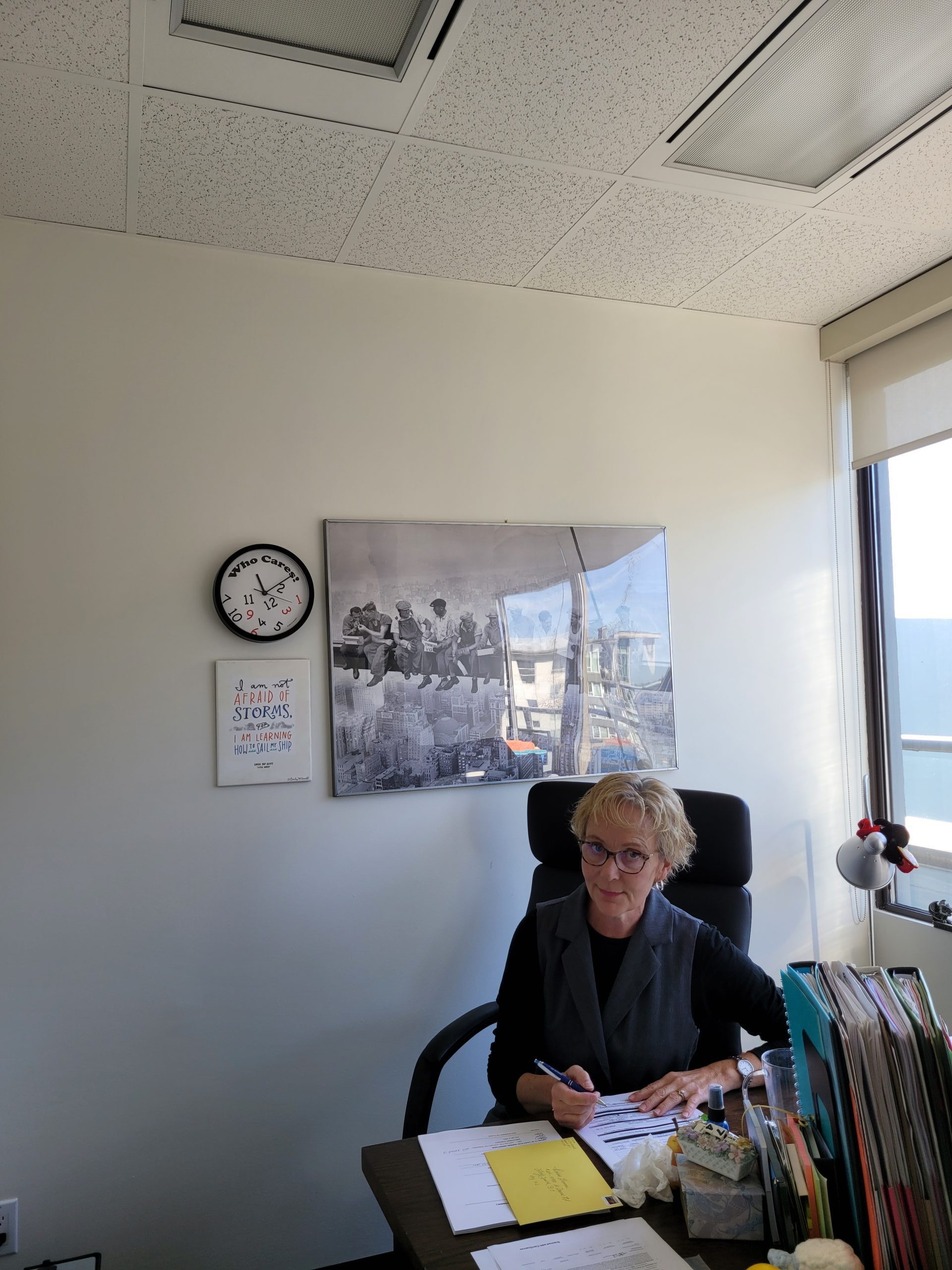 Homecare West
Who Are We & How Did We Get Here?
Homecare West was founded by Tammy Watson, July 2004. At that time Tammy was a single mom who had recently lost both of her young senior parents. From this experience she expanded her understanding of what it's like to care for a parent at home. "I feel very fortunate to have the opportunity to bring my personal experience into many conversations I have with families needing care for their parents".
Tammy has worked most of her life with seniors, starting with her first job as a kitchen helper in a small intermediate care centre in the Fraser Valley.
"My favorite resident, Nanny Higgins taught me to fold tea towels quite properly".  "Nanny Higgins had Alzheimer's disease, she didn't remember my name or that she had already taught me how to fold, but she sparkled when she laughed and when she winked at me as she left the kitchen, I felt we shared a special secret; I was 16 years old".
After many years and 100's of properly folded tea towels, Homecare West was born.
A Little Bit About
Our Culture
We offer our employees professional development and cultivate a professional environment in which our employees are challenged to give their best; a desire to practice kindness and compassion in all they do is fostered.
We value a diverse workplace. We believe in inclusion and commit to a work environment free from narrow-mindedness.
We strongly believe in supporting seniors to live independently and well in their own home, where ever they call home
An Interview With
Sofia
Sofia was one of our longest standing senior caregivers. After 15 years with us Sofia is enjoying retirement and we wish her all the best! 
Why did you first apply at Homecare West?
I met someone on the bus that worked for HCW and she said it was a good company and I should apply so I did!
Why did you stay working with Homecare West for so long?
The number 1 reason is trust.  It worked both ways, I trusted them and they trusted me.
How many years have you worked with Homecare West?
What is your favorite thing you do with your client?
My first client was very challenging but I guess I passed the test because I continued to work for 15 years and enjoyed them all.
Hi Tammy, Thank you so much for everything.You helped me so much for the past 15 years. Home Care West had a special place in my 💓 and will be there forever. Wherever I go I will always think of you as a special person in my whole life. I've learned a lot from you. I will always cherish our memories together as a team, a best friend , my sister and my mom here in Vancouver.A million of thanks to all of you at HCW. I will surely miss each and everyone of you .It hurts to say goodbye from the company, the staff and the management and to all my co worker that I work with but my life has to go on and don't know what God's plan for me as I go along with this journey as a senior citizen of Vancouver.Hopefully someday when my health and mind permits I will do some volunteer job with the elderly. If I'm ready I will let you know. Stay safe and God Bless you always. Much love,
Hi, my name is Sally. A friend of mine convinced me to apply at "Homecare West". I applied and I've got clients from the company. I've been working for them for 2 years now. I can highly recommend HCW to anyone especially to my friends, I won't stay this long for this company if I'm not happy. From the Head down to the staff- they are all approachable and always there to find solutions to every problem an employee may encounter. I'll give my loyalty to this company as I find myself comfortable working for them. Have a great day to all.
I've worked with 5 agencies in the past including HCW. I chose Homecare West and I have been working with them for 15 years. In my point of view, the best decision I ever did. Great management, wonderful staffs, good hours, there's always a team work with co-workers. The Health Benefits that HCW incorporate over the years is great and very much appreciated. I'm so grateful to be part of the team. Thank you.....
It's been almost four years since I joined Homecare West. I love working in HCW because of the care and support from the management. HCW have the best flexible schedules & understanding staff who always willing to help out. I wish HCW will prosper more!! Amy R.
Thank you for giving me the opportunity to be part of your team. You bring out the best in me. You are a wonderful boss who knows how to bring out the best in your employees. Please accept my heartfelt gratitude for all your support and encouragement! I am registered as an RN and I am planning to go forward to my new career. Working under your leadership was a great chance for me to grow professionally and take the next step in my career. Thank you for your support and for pushing me to do my best. Thank you again and best luck
Frequently Asked Questions
available 24 hours a day!
604 924 5455
Suite 330 – 233 West First Street
North Vancouver British Columbia
V7M 1B3